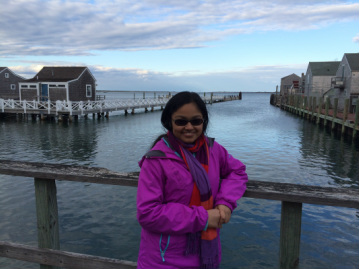 Riddhi Sarkar is currently a student at The American University in Washington D.C., studying international relations and communication. She is an avid writer who is currently working as a news assistant on the staff of American University's award-winning newspaper,
The Eagle
. Before this, Riddhi served as News Editor on her high school newspaper,
The Red and Black
, in Winchester, MA.
Riddhi has a passion for travel and has been to over a dozen countries. She loves learning about new cultures, languages and is a constant follower of world news. Riddhi has diverse interests and experiences. She was born in Kolkata, India, and has lived in New Delhi, Mumbai, and Boston prior to studying in Washington.
What propels her to be a journalist is a desire to tell a story that needs to be told, regardless of where it originates, that would have otherwise remained unknown to the world.
---